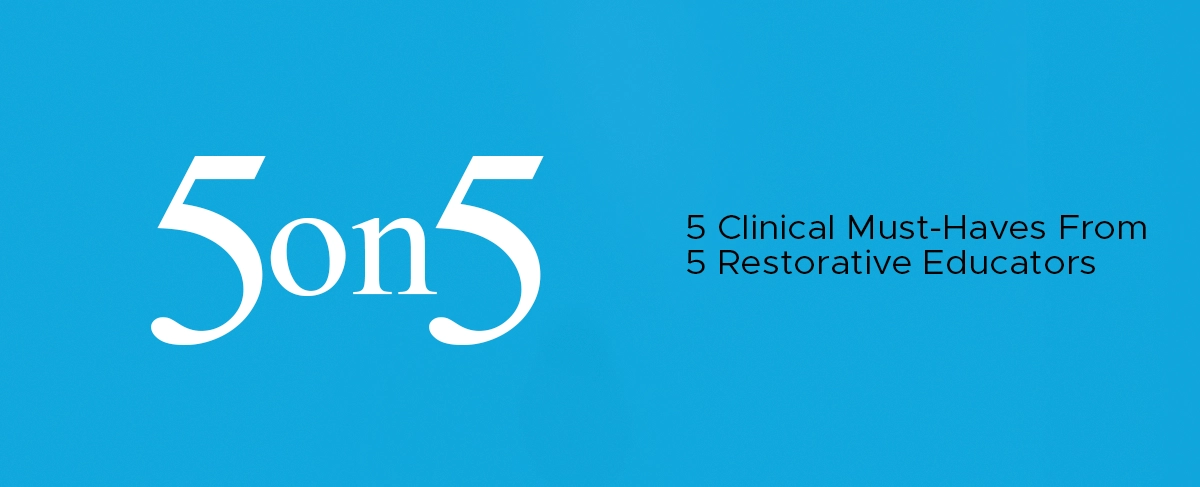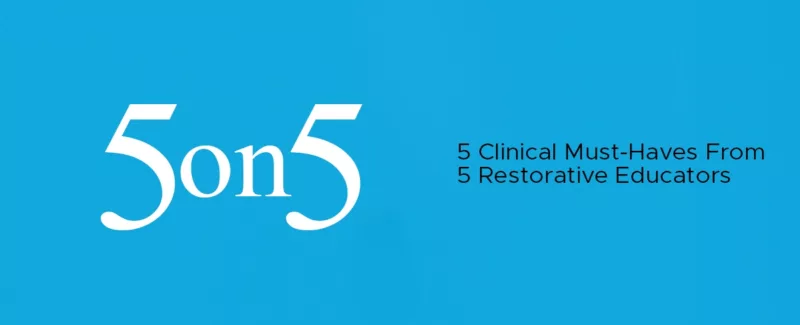 5 Clinical Must-Haves From 5 Restorative Educators
Share This Article! Choose Your Platform

Products Mentioned in this article
Admin
5 Restorative Clinicians' Take On Evanesce Nano-Enhanced Universal Restorative.
Admin
With Dr. Dean Vafiadis

For the past 15 years, the Full Mouth Rehabilitation program at NYU has delivered on their mission to train general dentists from around the country in a philosophy that centers around patient care with comprehensive treatment plans to increase confidence and deliver more predictable results.
Admin
By Marcos Vargas, BDB, DDS, MS and Bob Margeas, DDS

The placement of anterior composite resin restorations has become more systematic and simplified during recent decades, largely due to the introduction of more esthetic and natural tooth structure replicating materials.