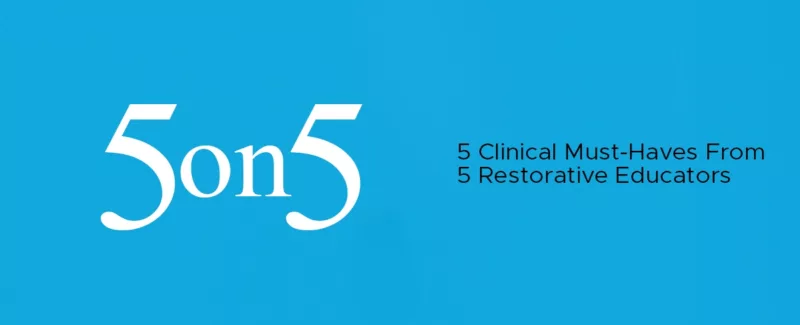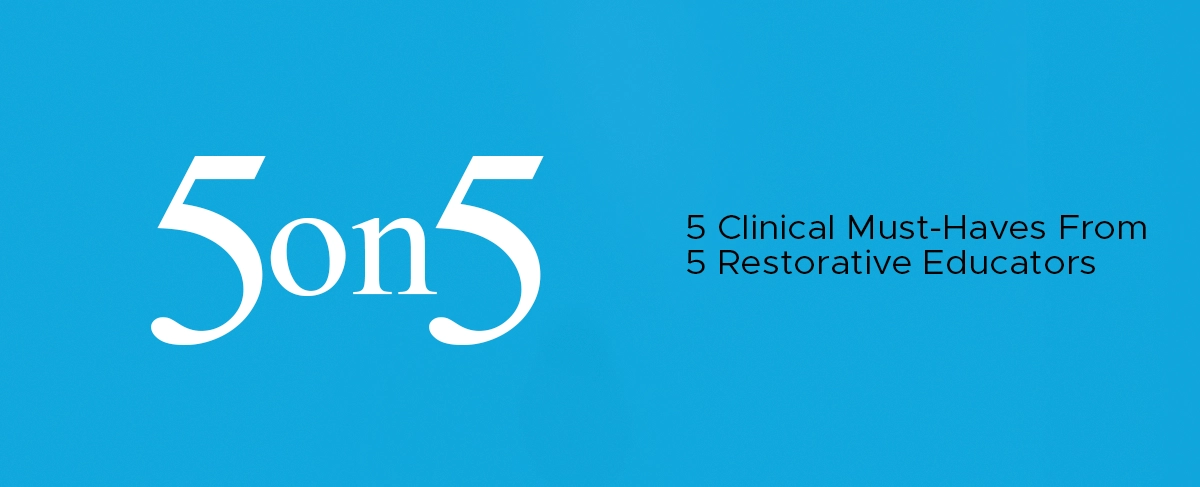 5 Clinical Must-Haves From 5 Restorative Educators
Share This Article! Choose Your Platform

Products Mentioned in this article
Admin
By Fred Peck, DDS, FAACD

Every day, dentists encounter decay in areas of the mouth where the teeth are a challenge to effectively treat, due to the decay extending beneath the gingival tissue. Saving these teeth is beneficial to the patient in maintaining function and esthetics, even more so if it can be done in a cost-effective manner.
Admin
5 Restorative Clinicians' Take On DualForce Sectional Matrix System.
Admin
How do you evaluate the esthetic potential of a composite?