Earn interactive CE credit by signing up for live webinars. Earn self-study CE credit by viewing the on-demand modules. All CE credits are provided by an approved ADA CERP provider.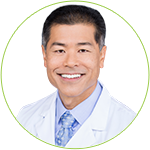 Date: September 19, 2018 7:00pm EST / 4:00pm PST
Presenter: Michael Miyasaki, D.D.S.    CE Credits: 1 CEU
This webinar will show the steps that should be considered when doing multiple anterior restorations. The advantage of doing multiple units is that it sometimes allows us to make changes to the occlusion and aesthetics, but multiple unit cases can require more planning. This webinar will review the first part of planning a large case from the examination, and the preparation considerations for efficient treatment that any practitioner can implement. This presentation will be packed with ideas you won't want to miss and will even make your single unit cases easier and more predictable.
Learning Objectives:
See how the comprehensive examination allows us to evaluate our starting point and our patient's expectations developing our target
Review how to look at the occlusion and how to change it when needed using bioelectric diagnostic equipment, tooth movement and orthotics
See how to fabricate acrylic overlays, make traditional impressions and quickly temporize using techniques that you can apply right away
View Class