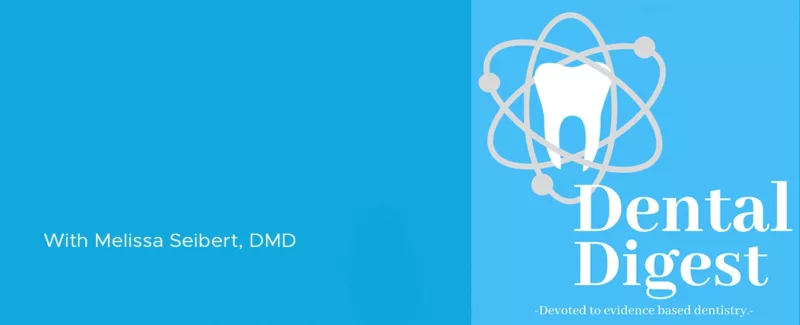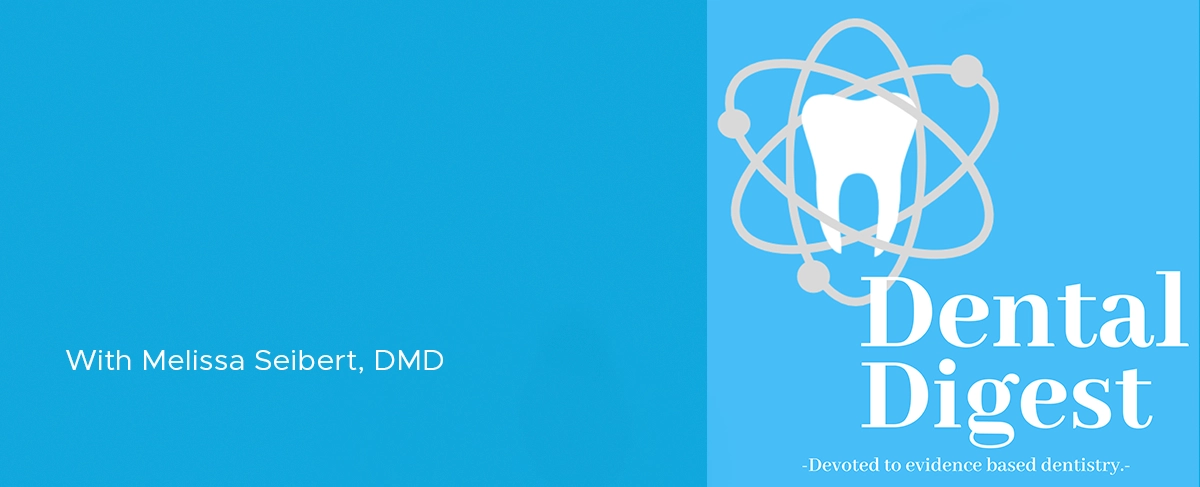 Stay Ahead of the Pack with The Dental Digest Podcast Hosted by Dr. Melissa Seibert
The Dental Digest podcast is a clinical dental podcast with a mission of helping dentists stay on the cutting edge of evidence-based dentistry. Host and creator Dr. Melissa Seibert has a passion for following evidence-based dentistry, continuing education, and sharing what she has learned with others.
"It is exceedingly challenging for dental schools to be able to condense all relevant dental information into four years. With the advent of implant dentistry, 3D imaging, digital dentistry, etc., it's exceedingly difficult for dentists to be able to learn everything in dental school," states Dr. Seibert. "Oftentimes dentists graduate feeling like they didn't learn enough in school to even scratch the surface of the knowledge available. What's more, it's particularly challenging for dentists to get access to current evidence-based information."
Topics such as digital dentistry can be especially challenging to stay up-to-date on because the technology evolves so quickly that what is published in a journal today may no longer even be relevant, and oftentimes takes years for a research study to get published and a decade for a textbook to be made available. The podcast is useful for rapidly evolving topics in dentistry because the podcast can publish information on the topic before it becomes obsolete.
The purpose of the podcast is to help dentists get access to the best speakers, authors, and educators in real time. A new episode is published every week. Attending a course or seminar can be cost-prohibitive. Dental Digest podcast is free and accessible to all.
The podcast features a whole range of topics in dentistry, such as implantology, restorative dentistry, oral pathology, esthetic dentistry, dental photography, and much more. It has featured world-class educators such as Frank Spear, Rebecca Bockow, Pascal Magne, Amanda Seay, and more.
The Dental Digest podcast is in the top 1% of all podcasts globally and has won the most educational podcast in dentistry distinction two years in a row from Course Karma. With a 4.9 star rating and over 200 reviews on Apple Podcasts, listeners have been exclaiming, "Amazing resource for dental students!" and "This podcast is like a mentor." It can be found on all major podcast platforms, such as Apple podcast, Spotify, Audible, iHeart radio, Amazon music, and more.
Visit dentaldigestinstitute.com to learn more, listen, and earn CE credits.
Share This Article! Choose Your Platform