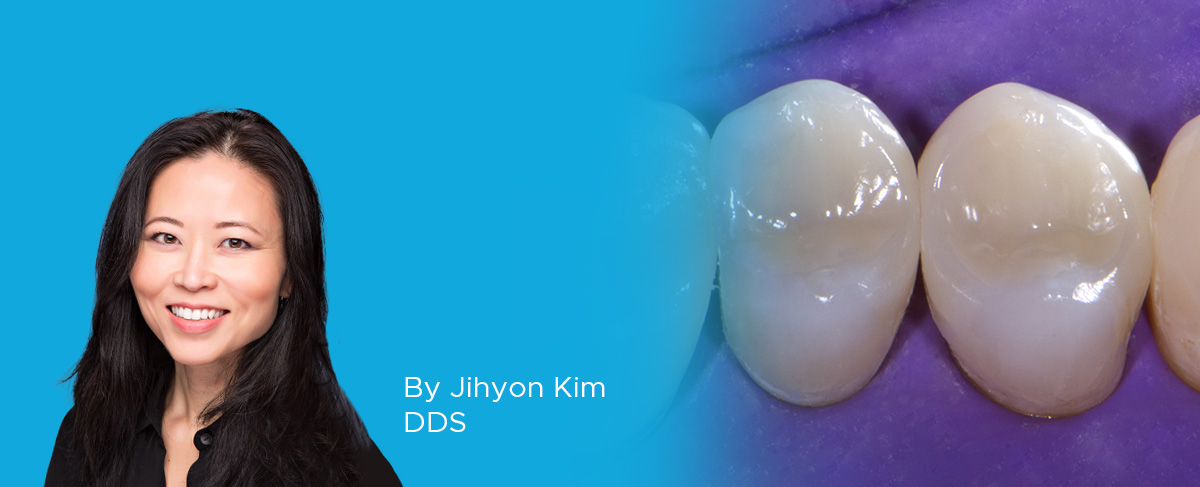 Ask the Expert: An Interview with Jihyon Kim, DDS
on Polishing Systems
Question
What are the benefits of achieving a high gloss polish with restorations?
1 answer
Answer
Surface polish of direct posterior composite restorations is often overlooked. It is common for a matte finish to be considered a satisfactory end point depending on the polishability of the composite resin. While a glossy finish contributes to esthetics and resistance to staining, it can also promote restoration longevity and integrity and should be the end goal. A highly polished surface can minimize biofilm accumulation. This is especially important at marginal areas where stagnant build up of plaque can initiate microleakage. A high gloss finish can also contribute to reduced frictional wear of the restoration. From a patient perspective, a glossy finish can encourage improved hygiene when the patient is better able to distinguish a smooth and clean restoration surface from a plaque ridden surface.
Question
When finishing composite restorations, what is your preferred sequence and why do you use each instrument?
1 answer
Answer
The key to a well finished restoration is the sequential refinement of contour and surface texture. Once composite resin is placed, the restoration is shaped and prepared for the final finish and polish steps. In the shaping process, excess composite at the line angles and marginal ridges should be smoothed. My preferred sequence is to use a coarse aluminum oxide abrasive disc, such as Clinician's Choice Contours Finishing and Polishing Discs, at the line angles and marginal ridges. Narrow abrasive strips are great for smoothing any subgingival excesses. The occlusal anatomy can be contoured with carbide burs such as a small football, acorn, or flame shape carbide. These instruments and steps reduce the macro-surface defects. The remaining micro-surface defects can be further refined with a polish system until a glossy polish is achieved.
Question
What are the most important features most dentists look for in a quality polishing system?
1 answer
Answer
Efficacy, efficiency, and economy are key considerations for any protocol or system. Often it is challenging to have the best of all three. A polishing system or tool should be effective at achieving the best polish possible for the composite resin used. Efficiency to minimize the number of steps and time necessary to achieve a desired result is important. Simplicity is key. A complicated protocol with too many steps can lead to deviations in the instructions for use and usually diminished outcomes as a result. Also, economy of motion, time, and cost per use is a critical factor for any busy practitioner. Ideally a system will be easy to manipulate around the mouth and cover broad and constricted areas of tooth surfaces.
Question
For those dentists who are looking for a fast result without compromising the restoration, what would you suggest?
1 answer
Answer
A.S.A.P. Dailies (Clinician's Choice) are a wonderful option to quickly polish posterior direct composite restorations. It is a simple two-step polishing system that will satisfy many clinicians' demands for efficacy, efficiency, and economy. The pre-polish wheel (purple) with its 45 micron diamond particles will effectively smooth remaining micro-surface texture in readiness for the final polish step. The final polish wheel (peach) with its 3-6 micron diamond particles creates a high gloss finish. The configuration and size of the polishing wheels allows easy access to all broad surfaces of the tooth or quadrant of teeth (occlusal, buccal, and lingual). The three-dimensional shape of the polishing wheels enables easy reach into deeper embrasure spaces and occlusal grooves and contours. The wheels will fit into narrow buccal and lingual embrasures to polish the line angles of Class II restorations. They will also easily glide over the occlusal anatomy of single or multiple teeth in a back and forth pass even in constricted areas of the mouth. Finally these polishers are very robust and will last through multiple sterilization cycles
and uses without fraying.
Question
With your extensive experience in adhesive dentistry, do you have any other tips to offer clinicians for improving their restorative outcomes?
1 answer
Answer
Adhesive dentistry is technique sensitive and is practiced by most clinicians on some level. One foundational practice that can benefit all is the use of rubber dam isolation. I use it daily for every restorative procedure. When placed well, it offers superior surgical isolation providing field control from moisture and debris, retracts soft tissue, and protects the patient from iatrogenic damage. True Dental Dam (Clinician's Choice) is a wonderful synthetic option that eliminates the common concern with latex sensitivities. It is tear resistant, easy to place, and the heavy gauge option is a favorite of mine.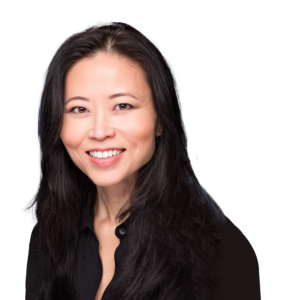 ABOUT THE AUTHOR
Dr. Jihyon Kim is a 1999 graduate of the University of Washington School of Dentistry. With a passion for concepts of occlusion and adhesive dentistry, she has pursued advanced training through Dawson Academy, Kois Center, Spear Education, and the Alleman Biomimetic Mastership. Today, she practices clinical dentistry full-time while teaching hands-on courses in biomimetic dentistry. She has published multiple articles on direct composite dentistry and lectured extensively throughout the United States and Canada. As Director of the Institute of Injection Overmolding in Seattle, Washington, Dr. Kim's focus is on delivering an advanced, intuitive, and intimate hands-on learning experience to clinicians seeking excellence in restorative dentistry.
Share This Article! Choose Your Platform