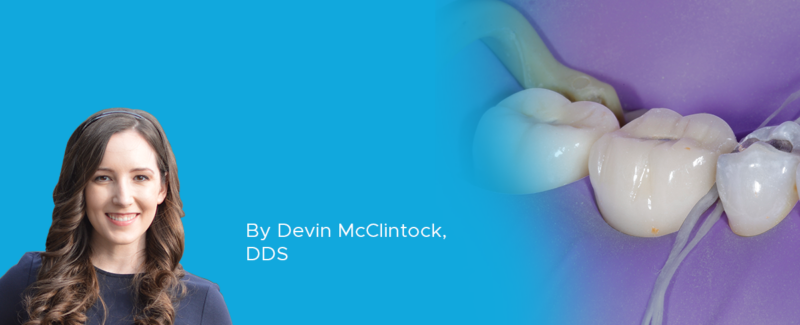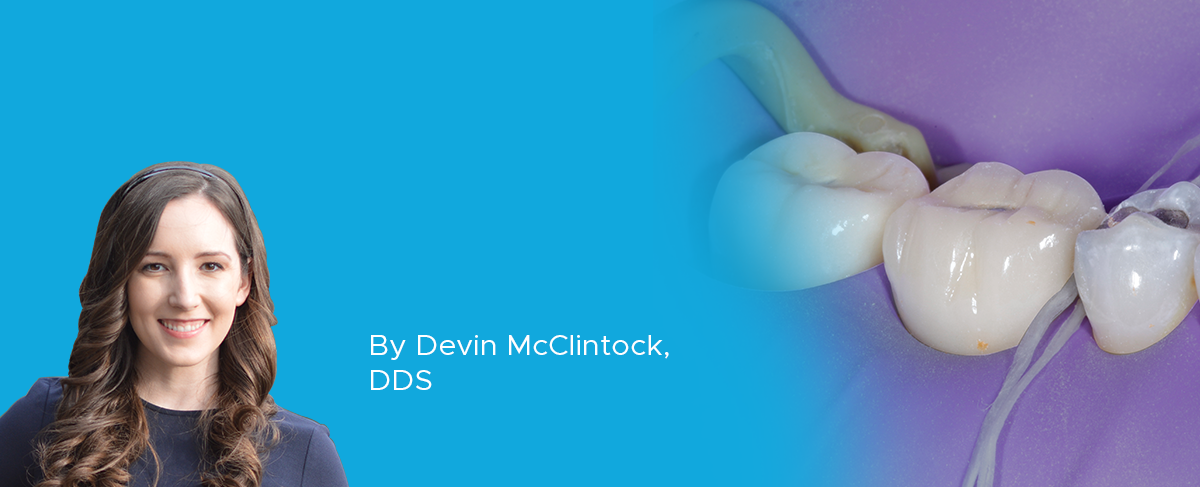 It's Time to Give Isolation a (Rubber) Dam
Achieving successful, long-term restorations is dependent on maintaining a clean, dry and isolated field during the bonding process. While many options exist for achieving a dry field, the rubber dam reigns supreme. In addition to superior isolation, the rubber dam allows the provider better visualization of the field as well as improved patient comfort as it serves as a barrier for excess water and material.
RUBBER DAMS ARE AVAILABLE IN A VARIETY OF GAUGES AND SIZES
Medium and thick gauge dams are well suited for most restorative procedures providing a nice balance of gingival retraction and tear resistance.

 

Larger dams (6″x6″) provide excellent visibility and retraction, however, smaller dams (5″x5″) may be more practical for children and patients with smaller mouths and/or limited openings.
LATEX AND NON-LATEX RUBBER DAMS
Historically, latex dams have provided better stretch and elasticity and have been preferred over non-latex dams; however, improvements in materials with the introduction of Polyisoprene dental dams, have ensured that non-latex dams feature similar physical properties and may be used confidently.

Great care should be made in identifying those patients with latex allergies, and non-latex dams should always be use

d.
RUBBER DAM CLAMPS ARE VAST AND VERSATILE
To allow for proper fit and engagement on teeth, clamps can be winged or not-winged, serrated, cut, modified, bent and splinted.

When in doubt, never hesitate to modify your clamp to ensure four-point contact on teeth for stability.
ONE SIZE DOES NOT FIT ALL
Generally, the largest hole diameter is for the clamped tooth, then molars, premolars, canines and maxillary incisors, and finally mandibular incisors.

 
PRE-FAB OR CUSTOM TEMPLATES
Pre-fab templates give a good estimate of the approximate location and spacing of teeth and are good for a majority of cases.

Customized templates are better suited for patients with missing teeth or unique anatomy and spacing:

May be fabricated either intra-orally or extra-orally (patient's model needed for extra-oral).

To make a custom template, place the rubber dam on the frame to the tension it will be placed intra-orally.

Hold the dam against the patient's teeth.

Have your assistant mark the cusp tips or mid-occlusal plane of the teeth being isolated as you hold the dam in place.
ORDER OF PLACEMENT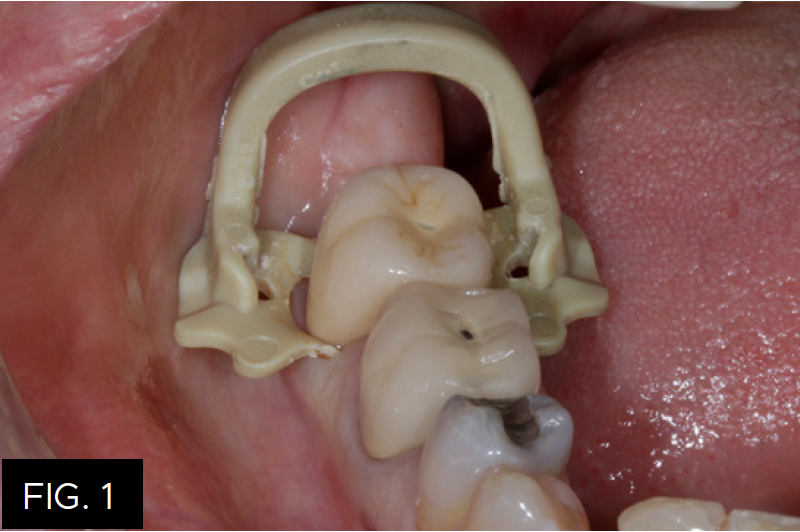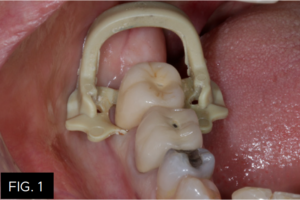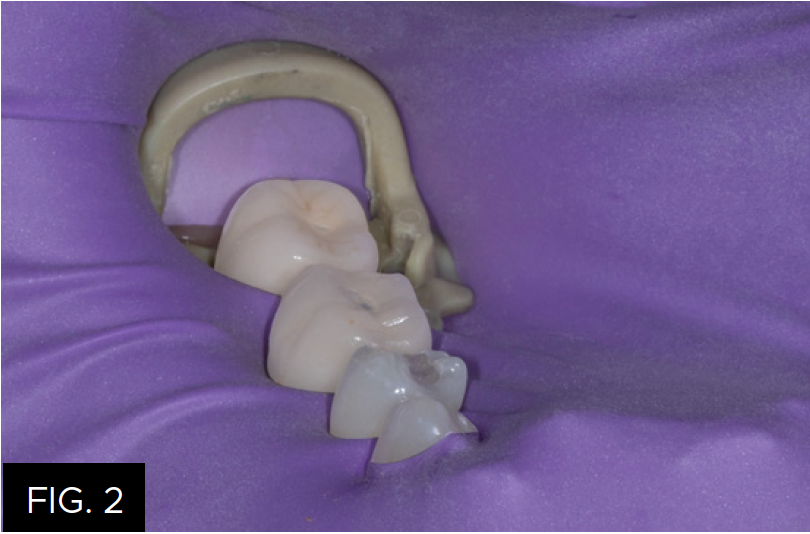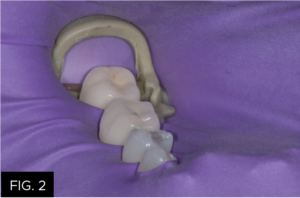 Generally it is more practical to place the anchor clamp initially (FIG. 1) and place the rubber dam around the clamp. (FIG 2)

However, in cases of limited opening or constriction due to anatomy, simultaneous placement of clamp with the rubber dam is recommended.
DAM INVERSION AND BACK-UP
In order to achieve complete seal, the dam needs to be inverted apically around the teeth being isolated.

Most medium/thick gauge rubber dams are rigid enough to be pulled down through contacts without assistance.

Floss can assist complete seating and inversion by being navigated through the contact, folded over, navigated through the contact a second time, then pulled free. (FIG. 3)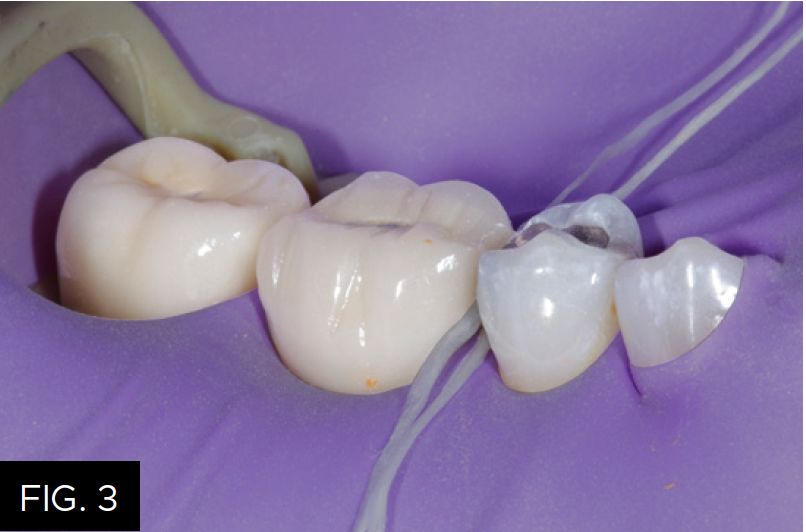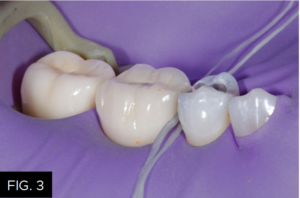 Other techniques including a thin plastic air syringe as well as packing of Teflon tape in the sulcus can further reduce any leakage that may occur.

Finally, if tears occur, light-cured liquid dam material can be placed over the tear to block out the saliva and prevent contamination of the field.
Rubber dams ultimately increase efficiency of restorative procedures in addition to providing better visualization, moisture control, patient comfort and more reliable bonding. Which ultimately results in both happy dental professionals and patients. Work smarter, not harder!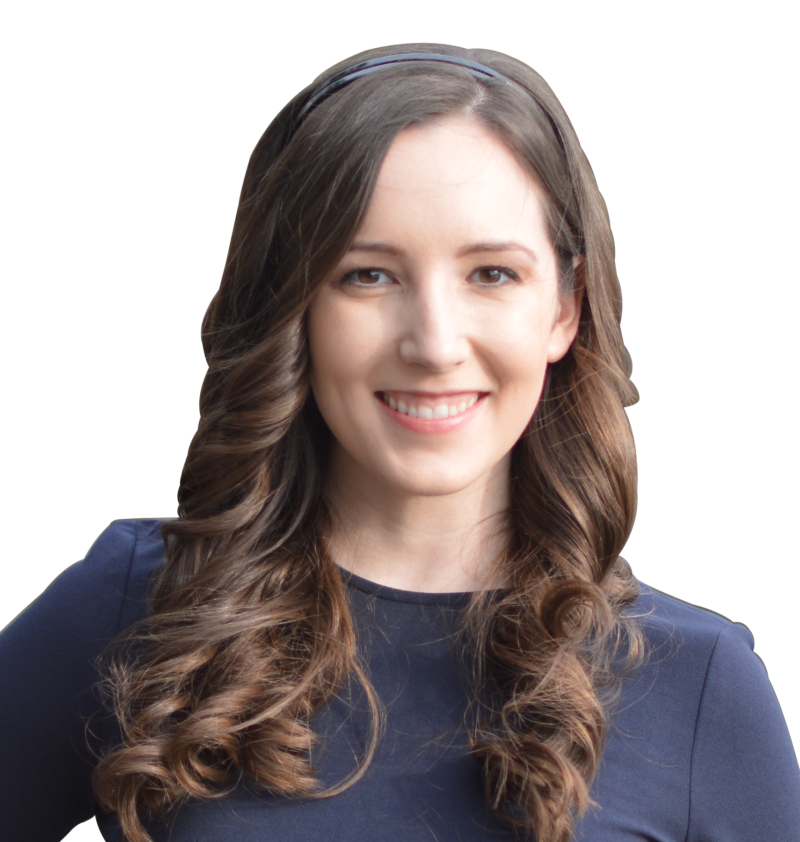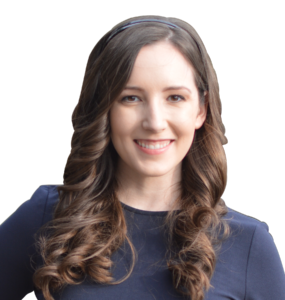 ABOUT THE AUTHOR
Dr. Devin McClintock is a graduate of the State University of New York at Buffalo School of Dental Medicine (2016), where she graduated with honors and a minor concentration in esthetics. Since graduating, her dedication to continued education has not ceased. She has completed two years of General Practice Residency, and she is currently one of a few selected residents completing a two-year program with the American Academy of Cosmetic Dentistry. Additionally, she spends her free time attending courses at the Kois Center in Seattle, WA, as well as assists with the imPRES lecture series in Charleston, SC.
Admin
By Jihyon Kim, DDS

What are the benefits of achieving a high gloss polish with restorations?
Admin
By Nate Lawson, DMD, MA, PhD

A patient presented to the University of Alabama, School of Dentistry with fractured composites on the mesial incisal edges of his left central and lateral incisors that had been placed 20 years previously.
Admin
By Marcos Vargas, BDB, DDS, MS & Kayla E. Erps, Senior Dental Student, University of Iowa

While restoring the posterior dentition, natural proximal contours, contact size, position and shape are integral to the function and longevity of both the restoration and remaining tooth structure. Composite dentistry has progressed to the point where restorations disappear into the surrounding tooth structure yet despite considerable improvements in both technique and materials, inconsistent results continue to be a challenge for many clinicians.