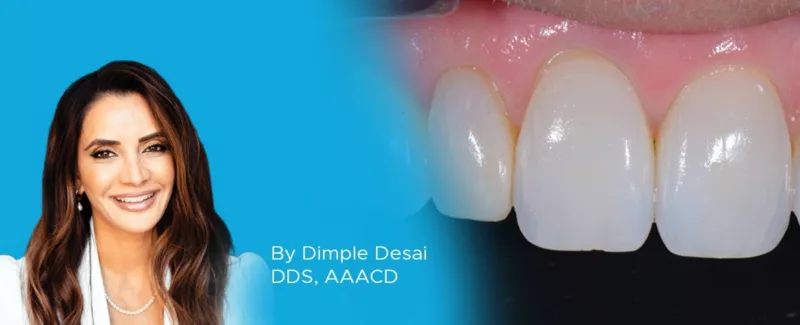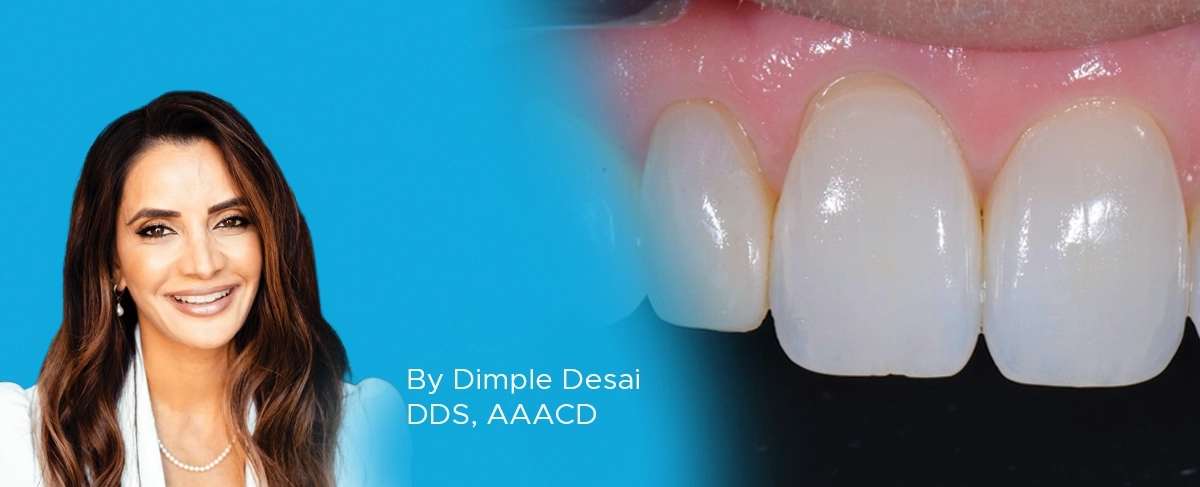 Ask the Expert: An Interview with Dimple Desai, DDS, AAACD, on Universal Composite
By Dimple Desai, DDS, AAACD
Question
What are the most important features you believe most dentists look for in a composite system?
Answer
Composite systems can vary vastly, so it is crucial to find a system that works for the clinician. All teeth vary in terms of shade – that is: value, chroma and hue. When a palate of shades/ values/hues are presented to the patient, it can become overwhelming and complicated. Evanesce (Clinician's Choice) simplifies this solution! The shades are very simple and easy to match with any existing dentition. In addition, when handling composite, Evanesce is less sticky and malleable than other materials, making it easier to manipulate and work with. The nano enhanced material can be handled with ease and adheres to the tooth when placed. There is zero pull back between the instrument and material when placing Evanesce onto the designated tooth structure. Lastly, polishing and contouring a composite material should be done with ease. Evanesce polishes effortlessly and blends with zero flaws and supreme shine.
Question
What handling characteristics do you prefer when deciding on a composite to use in your practice?
Answer
Composite handling should be made simple for the clinician. The clinician has many external factors affecting their treatment prior to handling the composite. That is, the tongue, saliva, contaminants, etc. The characteristics of composite should be made easy for this reason. The composite material should be of moderate stiffness. When a material is too stiff, there is a "wrestling" match, if you will, between the composite and instrument during manipulation. If a composite lacks structure, it will be very hard to manipulate and contour to a desired area of the tooth. Evanesce provides the perfect combination between stiffness, softness and moldability.
Question
Do you benefit from having a selection of opacities to choose from?
Answer
A variety of opacities is crucial when creating high esthetic treatment. However, when there is an overwhelming amount of shades with various opacities, it can be exhausting and confusing to choose the correct layers. With Evanesce, it is simplified. There are three opacity options. The opacities vary from 50% to 90% opacity. The opacities range from: Dentin 90%, Universal 85%, Enamel at 80% and with 3 enamel FX translucencies of 70%, 60% and 50%. The opacity selection allows the clinician to help blend the composite into the existing tooth in a seamless way. The ultimate benefit of opacity selections is to have a more enhanced
and excellent esthetic result that disappears into the existing tooth surface. This applies to layered or single shade composite restorations being treated.
Question
Do you use the same composite material for both anterior and posterior restorations?
Answer
Composite materials, like Evanesce, can be truly universal for both anterior and posterior restorations. The benefit of this is expansive. Slump free and ease of manipulation of the composite material allows you to work in an ideal manner whether it is an anterior or posterior restoration. The nano enhanced property of Evanesce allows it to be used in the posterior because of its high strength. The ease of polishing with high shine ensures a beautiful result. Anterior teeth require a natural blend and Evanesce does just this! The qualities of Evanesce for anterior and posterior usage make it very simple for the clinician and an even more outstanding product.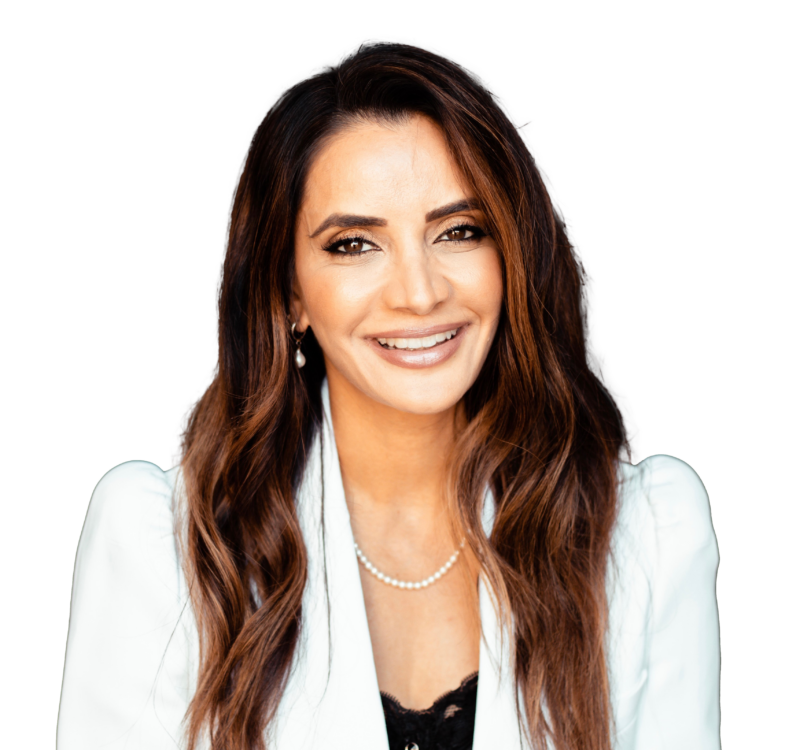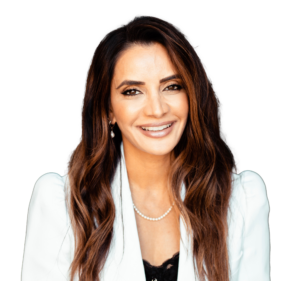 ABOUT THE AUTHOR
Dr. Dimple Desai is the founder of Luminous Smiles of Newport Beach, a boutique dental practice focusing on rejuvenating patients' lives through their smiles. She has been recognized locally as Orange County's Top Dentist for the past three years and was selected as one of the Top 40 Dentists under the age of 40 in the country. Dr. Desai obtained both her Bachelor's degree in Dental Hygiene and a Doctorate of Dental Surgery from the University of Southern California, and later returned to her Alma Mater as a Clinical Adjunct Professor to educate dental students on the clinic floor. Dr. Desai is also a graduate of the Kois Institute and is an Accredited Member of the American Academy of Cosmetic Dentistry.
Share This Article! Choose Your Platform

Products Mentioned in this article