About Hands-OnLine LIVE
Hands-OnLine LIVE is a new, innovative method of teaching hands-on dental courses via an interactive webinar format, LIVE. After registering for a Hands-OnLine LIVE course, each participant will be sent a technique kit that includes a model, instruments, restorative materials and accessories to perform the hands-on exercise. From the comfort of your own operatory, each participant will connect to our interactive Hands-OnLine LIVE site to participate and perform the exercise. The instructor will review cases and demonstrate each step of the technique live, then allow participants to perform each step utilizing the kit provided. During the course, participants can type questions directly to the Instructor.
"Excellent course! This was a great way to fully utilize my time during this pandemic and learn from one of the best educators in the industry.
Dr. Margeas did a tremendous job in explaining every point in thorough detail while leaving ample time in between to do the hands-on portion.
This was my first time taking the hand-online course and it was totally worth it. You can apply all of the techniques that you learn from this right away and implement it in your practice. I would highly recommend this course for associates who are looking to improve their restorative skills."
Three Easy Steps to Join In
01  Register + Receive Kit
Registration includes models, all necessary instruments and materials.
02  Connect + Learn
Live, hands-on training in the comfort and safety of your operatory. No office downtime or travel required.
02  Earn Live CE Credits
Courses offer 2 hours
of live CE Credits.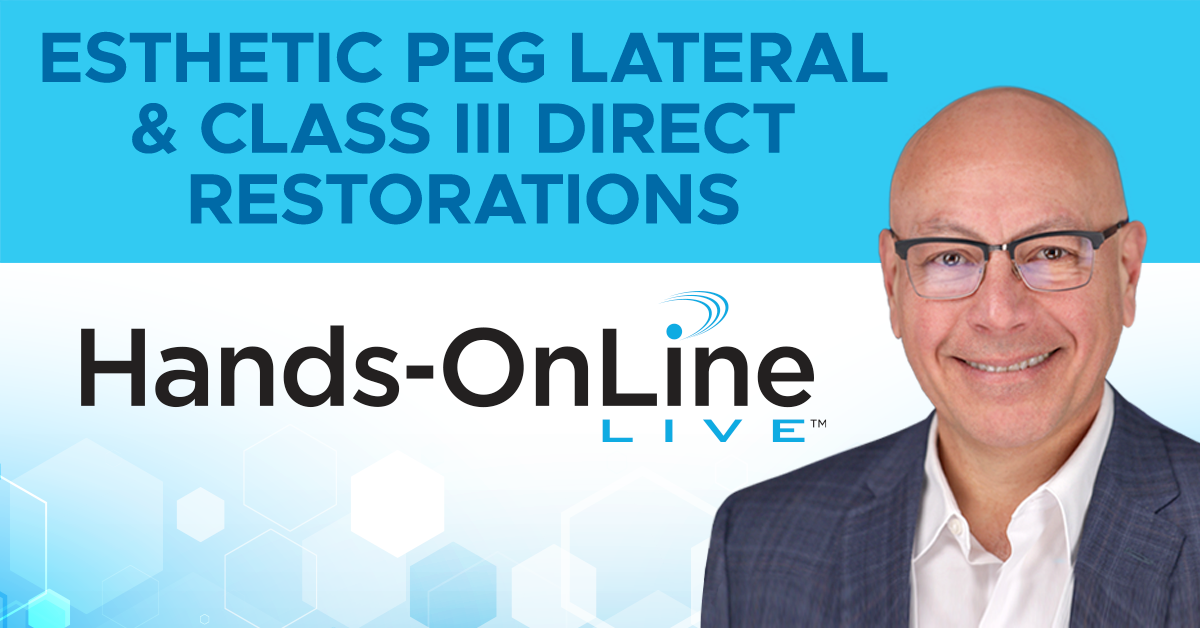 This in-your-office, hands-on exercise will teach you to build up peg laterals and large Class III restorations. Direct resin composites are a very important part of any dental practice nowadays. These restorations provide patients with minimally invasive restorations that preserve tooth structure while providing esthetics, longevity and function. The participants will be guided step-by-step through shade selection, tooth preparation, bonding, matrix adaptation, creating proximal contacts, layering, contouring and polishing to conservatively, predictably and successfully build up peg laterals and large Class III preparations utilizing direct resin composite.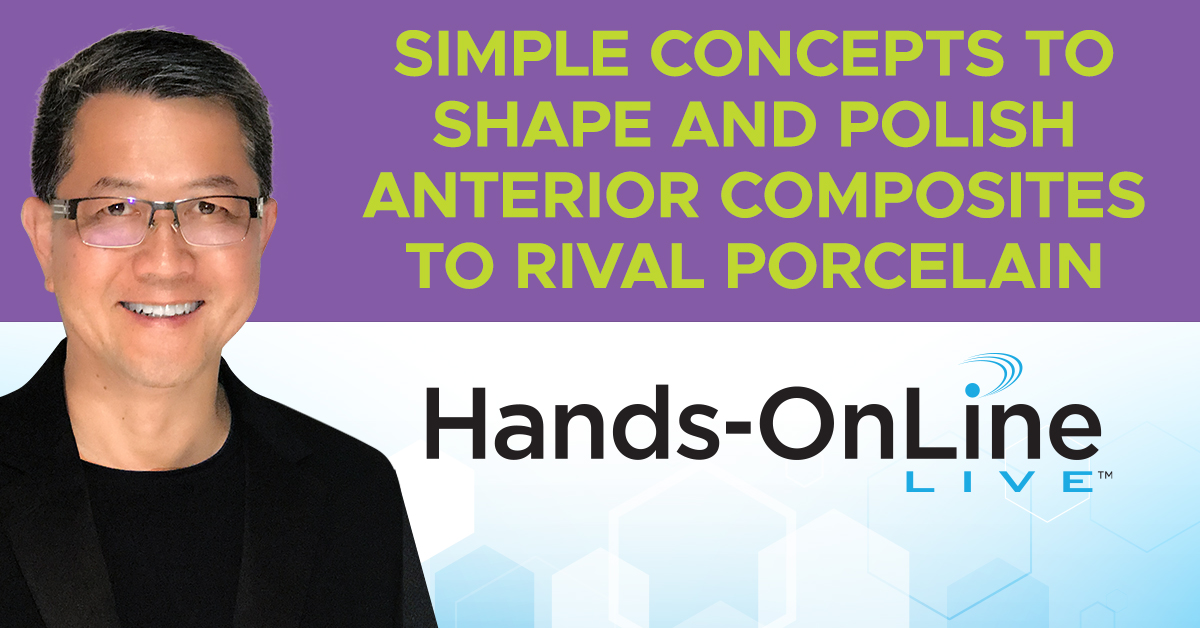 This online course provides the participants with many priceless pearls to predictably shape and polish anterior composite restorations to the level that they can rival the beauty of the most esthetic porcelain restorations every single time. Dr. David Chan will discuss and demonstrate in detail the predictable techniques to develop the primary, secondary, tertiary tooth anatomy in composite restorations for any tooth shape imaginable utilizing a few simple tools and seamlessly polish those restorations within a few minutes.