Hands-OnLine LIVE
Interactive Dental Education Delivered Digitally
Freehand Diastema Closure with Dr. Bob Margeas
CE Credits: 2
Duration: 2 hours
7:00pm – 9:00pm ET
4:00pm – 6:00pm PT
Price: $249.00 USD
Class registration closes March 30, 2021.
Course Outline:
Closing midline diastemas with composite can be a challenge with achieving proper width, marginal staining, gingival emergence profiles and overhangs. Matrix bands can produce long flat contacts and wedges may lead to unsightly black triangles. This live, step-by-by step interactive webinar focuses on Dr. Bob Margeas's simplified technique that quickly establishes ideal width, proximal contact and contour without removing any tooth structure and requiring minimal finishing. Participants will also learn and perform polishing and surface texturing that will further produce predictably natural-looking long term restorations.
This 2-hour live hands-on course will teach you the principles of how to treat midline diastema closures without the use of wedges or a matrix system. This simplified step-by-step approach will produce perfect contours and proximal contacts without overhangs for predictable diastema closure without the removal of any tooth structure.
Course Outcomes & Hands-On Learning Objectives
Learn how to use the pull-through technique for tight diastema contacts;
Finishing and polishing technique to prevent white lines;
Learn the ideal technique for shade selection.
Who Should Attend
General Esthetic Dentists, Restorative Hygienists
Six Tooth Anterior Diastema Closure Model

Matrix Impression Material

Dental Adhesive

Universal Restorative Composite shade A1U,  Single Dose (3)

Composite Blending

Composite Brush

Composite Instrument

All Surface Access Polishers Polishers (Pre-Polisher, Large and Final High Shine Polisher, Large)

1/2" Finishing and Polishing Discs

1 x Polishing Paste (in unit dose)

Dappen Dish

Microbrush

Mylar Strips

1 x Mandrel

1 x Composite Sample Pack
This course requires the following materials be available in your operatory and are not supplied in the Hands-OnLine Technique Kit:
Slow Speed Handpiece

High Speed Handpiece

Compule Dispenser

Air/Water Syringe

Curing Light

Gauze

Alcohol

Loupes

Fine Football Diamond

Pencil
Cancellation Policy
Cancellations received on or before the registration closing date will be either:
1) Rescheduled to a future date (same course, same cost);
2) A refund will be issued less a $20 processing and administrative fee. 
Cancellations received after the registration closing date will be either:
1) Rescheduled to a future date (same course, same cost);
2) A refund will be issued less a $95 fee for processing, administrative and kit costs.
Hands-OnLine Technique Kits will be sent the day after registration closes. Registration for all Hands-OnLine LIVE courses closes 7 days prior to the course date.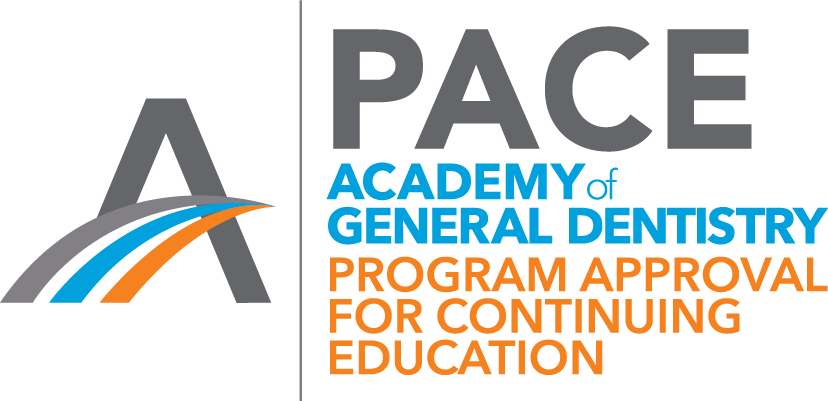 Clinical Research Dental/Clinician's Choice/Hands-OnLine LIVE is an Approved PACE Program Provider by the Academy of General Dentistry. The formal continuing education programs of this program provider are accepted by the AGD for Fellowship/Mastership and Membership Maintenance credit. Approval does not imply acceptance by a state or provincial board of dentistry or AGD endorsement. The current term of approval extends from 1/1/2017 to 12/31/2022 and the Provider ID # is 208086.